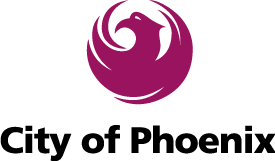 ABOUT THIS POSITION
Forbes magazine has named the City of Phoenix as one of America's top 500 best large employers and the Top 20 best employers in the state. With more than 14,000 employees working across 35 departments, the City of Phoenix offers opportunity for career growth and advancement. Whether you're an experienced professional or just starting your career, working in public service offers many rewards!
The Electrician position performs skilled level electrician work in the maintenance, construction, installation, alteration/modification, and repair of electrical systems, equipment, and fixtures in accordance with standard practices of the electrical trade for primarily commercial and industrial applications. These duties are performed in various City departments. Positions may be assigned to shop or field locations. Certain assignments may include electronics metering and instrumentation and working with various voltages. Assignments are received by sketches, blueprints, verbally, and through work orders. This position requires an ability to understand the possible hazards, perform work in high vehicle traffic areas, and coordinate and monitor work performed by Electrician Helpers.
The Electrician*Lead assists in supervising other employees or acts as lead, focusing on safety issues, performing research, providing safety training and researching hazardous materials. This role includes supervisory responsibilities, responsibility for the more complex and technical work situations, more independence with which duties are performed, decision-making authority, the need for considerable additional knowledge and experience complying with safety codes; in addition to the regular duties of an Electrician.
Currently there are vacancies in the Water Services, Street Transportation, Aviation, Phoenix Convention Center, and Public Works Departments. Hiring departments may administer practical examinations or other testing during the interview process.
Duties include:
Studying traffic engineering problems and developing plans for improvements;
Designing plans for safe control and flow of traffic;
Answering complaints from the public;
Conferring with department and division heads on mutual and related problems;
Investigating complaints; and speaking on traffic engineering subjects to interested groups.
IDEAL CANDIDATE
Familiarity with street lighting design.
Knowledge of ADA requirements relating to signalized intersection design and operation.
Knowledge of the Federal Manual on Uniform Traffic Control Devices and the Arizona Supplement.
MINIMUM QUALIFICATIONS
Three years of experience in the field of traffic engineering.
One year at a senior traffic engineering level.
Bachelor's degree in engineering, including courses in traffic engineering or transportation engineering.
Other combinations of experience and education which meet the minimum requirements may be substituted.
The City job description can be found here.
All finalists for positions are subject to a criminal background check applicable to the department or position.
For information regarding pre-screening and driving positions, click here.
The City of Phoenix has paused plans to implement a federal mandate requiring all city employees be vaccinated against COVID-19. This decision comes after a series of legal challenges and a ruling from a federal judge which temporarily halts the COVID-19 vaccine mandate for federal contractors nationwide. If the requirement is reinstated, the City of Phoenix may require new hires to provide proof of full COVID-19 vaccination status as a condition of employment. After a conditional offer has been extended, candidates may request a reasonable accommodation based on a medical disability or for sincerely held religious beliefs.
PREFERRED QUALIFICATIONS – The minimum qualifications listed above, plus:
Three years of progressive traffic signal design (isolated and coordinated signals), signal timing experience.
Experience in developing and managing operations and capital budgets.
Certification as a Professional Traffic Operations Engineer (PTOE).
Current Professional Engineer License preferred.
Must be registered as a Professional Engineer in the State of Arizona obtained by the end of the probationary period (one year).
Signing and Striping design/layout experience.
Work zone traffic control experience and/or other related traffic operations experience.
Job Title: Traffic Engineer III
Closing Date/Time: Recruitment closes June 15, 2022. All materials must be received by 11:59 p.m. on this date.
Salary Range: $69,784.00 – $106,121.60 annually
Job Type: Full-Time Regular
Location: Professional & Supervisory
Job ID: 45221