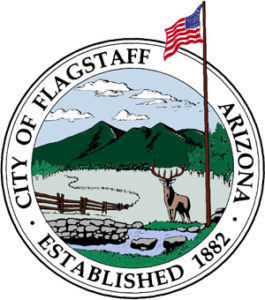 Administrative Duties
Actively supports and upholds the City of Flagstaff's stated mission and values. Duties range from routine to the most complex of project management responsibilities requiring incumbents to take initiative, make judgment calls, and make decisions for the projects/processes for which they are assigned.

Employees of this class are expected to exercise skills and knowledge in the technical support associated with the management of projects, contracts, teams and services for city funded public improvements. In addition, employees are expected to exercise considerable judgment, initiative, and professional skills in project administration, knowledge of resource management, and coordination of projects and program delivery.

This position is supervised by the City Traffic Engineer and is a key position in the Transportation Engineering Section of the Engineering Division.
Salary: $57,178.78 – $64,040.23 Annually
Job Type: Full-Time; Exempt; Benefit Eligible
Location: Flagstaff AZ
Department: Capital Improvements and Engineering
Job Number: 012-21
Closing: 3/5/2021 4:00 PM Arizona
For full job description and more information, visit the Team Flagstaff Job Opportunities Website.