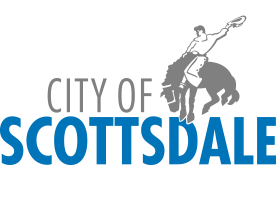 Traffic Engineering Analyst
This position with the City of Scottsdale is located at One Civic Center, 7447 E. Indian School Dr., Scottsdale, AZ 85251. Please apply through the City of Scottsdale Careers Page.
This position performs highly technical, professional level traffic engineering related to traffic issues, which could be in the Transportation or Street Operations Department.
Minimum Qualifications
Education and Experience
Requires a Bachelor's degree in Civil Engineering or a related engineering/technology field from an Accreditation Board for Engineering and Technology (ABET) accredited school.
An equivalent combination of education and job related experience may substitute for the educational requirements on a year-for-year basis.
Licensing, Certifications and Other Requirements
Preferred Qualification: Obtain an Engineer In Training (EIT) certificate within twelve months from date of hire.
Essential Functions
Performs duties and responsibilities commensurate with assigned functional area which may include, but are not limited to, any combination of the following:
Transportation Assignment:
Studies and analyzes major traffic problems using traffic volume, speed, and accident statistics and recommends solutions.
Prepares reports concerning the need for new or revised appropriate signs, striping pavement signs, and other traffic control for new or existing streets.
Investigates traffic collisions by reviewing detailed written reports and site observations to assist in accident prevention and reduction.
Prepares presentation materials and represents the City in public and Transportation Commission meetings related to Traffic Engineering.
Listens and communicates effectively with and provides information and technical advice to other City divisions and the general public.
Develops, performs and analyzes level of service calculations, trip generation calculations, four way stop and signal warrant investigations, speed limit determinations, accident analysis and traffic count adjustments.
Reviews traffic studies prepared by consultants for proposed private developments.