About ITS Arizona
The Intelligent Transportation Society of Arizona is the leading advocate for technologies that improve the safety, security and efficiency of the nation's surface transportation system. Our 300+ members include public agencies, private corporations and academic institutions involved in the research, development and design of Intelligent Transportation Systems technologies that enhance safety, increase mobility and sustain the environment
The Intelligent Transportation Society of Arizona is a chapter of the Intelligent Transportation Society of America (ITS America). ITS Arizona is a non-profit organization founded in 1994 consisting of transportation professionals dedicated to improving transportation efficiency and safety, using advanced technologies.
Board of Directors
Scott Clark
President

Scott Clark is President of Clark Transportation Solutions. He has a passion for transportation innovations that promote safe roadways and intelligent mobility. He represents manufacturers of traffic controllers, vehicle detection, smart lighting and communications. He balances his experience as an engineer with practical field experience as an IMSA Level II Technician. He has been active with the ITS Arizona Board for 6 years and recently served as the Vice President and Conference Chair. Scott received a Master's in Business Administration from The University of Arizona along with a Bachelor's of Science in Mechanical and Aerospace Engineering from The University of Arizona. Prior to working in transportation, he worked as a Design Engineer for Lockheed Martin Skunk Works.
Kim Carroll, PE, PTOE
Vice President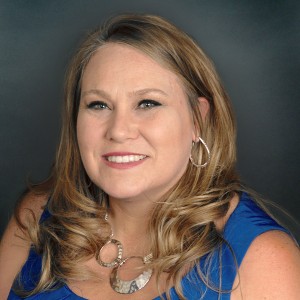 Kim Carroll has 22 years of traffic and transportation experience. Kim was born and raised in Tucson, Arizona. She graduated with a Bachelor of Science in Civil Engineering from the University of Arizona in 1993. Kim's engineering expertise includes traffic operational and safety studies, signal timing and design, geometric design, ADA ramp and sidewalk design, pavement marking and signing design, construction staging and work zone traffic control. Kim is a senior project manager at Kimley-Horn and Associates. Kim is actively involved in APWA, ITE and ITS Arizona. Kim served on the 2016 ITS Arizona Annual Conference as the program chair and will be the 2017 ITS Arizona Annual Conference Chair.
Ratna Korepella, PE, PMP
Secretary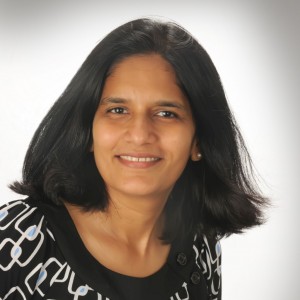 Ratna has 17 years of transportation experience in the transportation industry. She has a bachelor's degree in Civil Engineering and a Master's degree in Transportation Engineering. Ratna worked at MAG and Valley Metro prior to joining the City of Scottsdale as a Principal Transit Planner. Ratna's expertise includes transportation planning, traffic engineering and project management. She assisted Valley Metro in advanced Transit ITS in the region including the implementation of Real Time Information and Transit Signal Priority on both LINK routes in the valley. She is actively involved in ITE, ITS AZ and WTS organizations, and volunteered her services on many activities. Ratna previously served on the ITS Arizona Board as Treasurer and as Member-at-Large. In 2016, Ratna served on the ITS Arizona Annual Conference as Sponsorship and Exhibitor Chair.
Sanjay Paul, PhD, PE, PTOE, PTP
Treasurer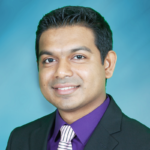 Dr. Sanjay Paul has eight years of professional experience and currently works with Lee Engineering in transportation systems analysis and modeling area. Prior to his current position, Dr. Paul worked for the Arizona Department of Transportation in the transportation technology group, which is now a part of the TSM&O division. He holds Masters and PhD degrees specializing in transportation engineering from Arizona State University. He is a registered professional engineer, a certified Professional Traffic Operations Engineer, and a certified Professional Transportation Planner. His expertise extends to transportation modeling, planning, operations, and road safety. Dr. Paul has worked on several projects funded by FHWA, TRB, World Bank, DOTs, MPOs, and local cities in a number of states in USA. He is a member of American Society of Civil Engineers, Institute of Transportation Engineers, American Society of Highway Engineers, and International Municipal Signal Association. Dr. Paul has been serving the ITS Board of directors since 2014.
Jamie Blakeman, PE, PTOE
Past President

Jamie has 19 years of transportation experience with particular emphases in traffic studies and design, transportation planning, and lighting study and design. Jamie was born and raised in Honolulu, Hawaii and received her Bachelor of Science in Civil Engineering from the University of Hawaii. She moved to Arizona in 1998 where she began her professional career having worked for both private companies and public agencies. Jamie has been actively involved in ITS Arizona since 2011 and served as ITS Arizona President in 2016. She is also a member of ITE Arizona and IES.
Jeff Jenq, PhD
Member-at-Large

Jeff has 22 years of experience in ITS research, planning and operations. He currently works for OZ Engineering which develops and maintains several regionally significant ITS applications in Arizona. During his ten-year tenure with Battelle Memorial Institute, he managed federally-sponsored evaluation and planning of ITS applications in traffic management, transit, road weather information, Connected Vehicle and safety. As a contracted member of FTA technical assistance team, Jeff assisted transit agencies around the county to plan and implement ITS solutions. During his three-year tenure with City of Mesa, Jeff managed the operation and maintenance of the City's Transportation Management Center and a large network of traffic signal systems. Jeff is a past president (2013-2014) and current board member of ITS Arizona.
David Lucas
Member-at-Large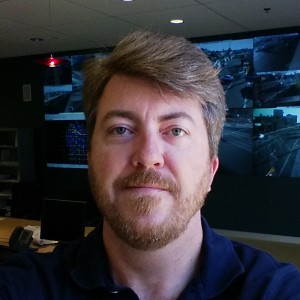 David is a Civil Engineer in the Transportation Systems Management Group at the City of Tempe and has over 20 years of experience in the ITS field. He received a Bachelor and Master of Science in Systems Engineering from the University of Arizona. Prior to joining Tempe in 2012, he was a Research Engineer at the University of Arizona and Arizona State University, where he worked on a variety of local, state and federally-funded ITS projects. David has performed research in the areas of systems design, microsimulation modelling, dynamic traffic assignment, communications networks, transit signal priority, adaptive ramp metering and adaptive signal control and has publications in several journals. David is a member of IEEE, ASCE and ITE, has served on the ITS Arizona board as a Member-at-Large since 2014 and is the current Vice President of the Arizona Section of the Institute of Transportation Engineers.
Scott Miller
Member-at-Large

Scott Miller is a Transit Project Manager with over 22 years of transportation planning and technology experience in both the private and public sector. His experience includes intelligent transportation system planning, operations and capital facility planning, long-range transportation planning and transit fare collection systems. Scott has worked on a wide range of ITS projects, including Valley Metro's Main St Arterial Bus Rapid Transit Pre-Priority Travel Time Analysis, software and data integration for the deployment of the Phoenix Region Transit Vehicle Management System, development of technical specifications for Valley Metro's electronic fare Collection System, and co-developing a data interface application to allow Gold Coast Transit to monitor and report data collected through their GPS linked automatic passenger counter system.
Mike Sutton
Member-at-Large

Mike Sutton is currently working as an ITS Analyst for the City of Mesa. In the past he has worked for the Town of Queen Creek as CIP Project Manager and with Kirkham Michael Consulting Engineers in various positions depending on the project. Mike started working in the industry as a Traffic Signal Tech with the Town of Gilbert many years ago and ended his time in Gilbert as ITS Signal Systems Sr. Analyst. With each position Mike has held, ITS has been a major component. Collectively, he has 23+ years experience in the industry. He likes to stay active in various local, national, regional and state committees as much as possible. He feels very fortunate to be part of ITS AZ and its history.
Michelle Beckley, EIT
Alternate Member-at-Large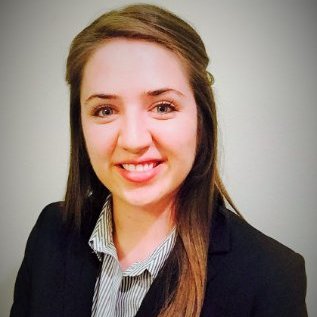 Michelle is an Engineering Designer with Lee Engineering, with two years of experience in the transportation field. Her experience focuses on traffic studies, engineering analyses, and ITS related projects. Michelle is a registered Engineer in Training and has a Bachelor's and a Master's Degree in Civil and Transportation Engineering from Arizona State University. Michelle is a member of ITE and ITS Arizona, and is a past recipient of the ITS Arizona/WTS Metropolitan Phoenix Chapter Internship Grant.