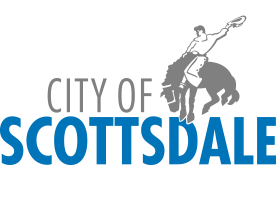 Sign Technician
This position with the City of Scottsdale is located at the North Corp Yard, 9191 E. San Salvador Dr., Scottsdale, AZ 85258. Please apply through the City of Scottsdale Careers Page: https://www.governmentjobs.com/careers/scottsdaleaz/jobs/3050789/sign-technician?sort=PostingDate%7CDescending&pagetype=jobOpportunitiesJobs
Performs installation, maintenance and repair of City traffic control, street name and information signs. Conducts inventory of new and existing traffic control devices and provides record management within Street Operations in Public Works.
Minimum Qualifications
Education and Experience:
Must possess a High School Diploma or General Educational Development (GED) equivalent.
One year of street maintenance experience or closely related experience.
Licensing, Certifications and Other Requirements:
Must possess and maintain a valid, unrestricted driver's license with no major citations within the past 39 months prior to the start date. The Arizona Department of Motor Vehicles requires that out-of-state driver's licenses must be surrendered within 10 days of relocating to the State of Arizona.
A current Arizona Department of Transportation Medical Examiner's Certificate is required within six months of hire or promotion.
Preferred:

American Traffic Safety Services Association (ATSSA) Traffic Control Technician Certification or International Municipal Signal Association (IMSA) Work Zone Temporary Control Technician Certification.
Other pertinent licenses and/or certifications may be required of some positions depending on department/section assignment.
Essential Functions
Performs duties and responsibilities commensurate with assigned functional area which may include, but are not limited to, any combination of the following:
Performs maintenance, repair and installations of traffic control and information signs.
Performs installation, repairs and removal of traffic sign posts and anchoring systems.
Inspects traffic signs and initiates required work to bring deficient signs up to current standards.
Prepares written and electronic documentation of sign inspections performed and prepares service requests.
Performs inventory of traffic signs and keeps detailed records of maintenance and repair work performed and enters information by computer into section's database.
Uses appropriate safety equipment and follows all safety procedures in performing work assignments.