About ITS Arizona
The Intelligent Transportation Society of Arizona is the leading advocate for technologies that improve the safety, security and efficiency of the nation's surface transportation system. Our 300+ members include public agencies, private corporations and academic institutions involved in the research, development and design of Intelligent Transportation Systems technologies that enhance safety, increase mobility and sustain the environment
The Intelligent Transportation Society of Arizona is a chapter of the Intelligent Transportation Society of America (ITS America). ITS Arizona is a non-profit organization founded in 1994 consisting of transportation professionals dedicated to improving transportation efficiency and safety, using advanced technologies.
Board of Directors
David Lucas
President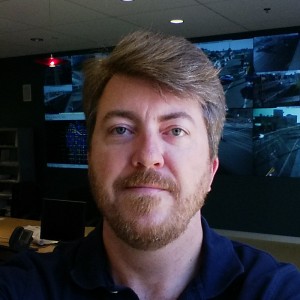 David is the Traffic Technology Branch Manager at the Maricopa County Department of Transportation and has over 25 years of experience in the ITS field. He has earned a Bachelor and Master of Science in Systems Engineering from the University of Arizona. Prior to joining MCDOT, David was the ITS Network Engineer for the City of Tempe for over 10 years, where he managed the Tempe Traffic Management Center and the City's ITS infrastructure. Previously, he was a Research Engineer at both the University of Arizona and Arizona State University, where he managed projects across a variety of local, state and federally-funded ITS research programs. David has conducted research in the areas of systems design, microsimulation modelling, dynamic traffic assignment, communications networks, transit signal priority, adaptive ramp metering and adaptive signal control and has publications in several journals. David is a member of ASCE, IEEE, IMSA and ITE and has served on the ITS Arizona board in multiple capacities since 2013. He is a Past President of the Arizona Section of ITE, served as the 2020 and 2021 ITE Mountain District Advertising Chair and Arizona Section Representative and is currently the ITE Mountain District Secretary-Treasurer. Outside of work, David enjoys spending time with his wife, four children and one grandchild and exploring the beautiful desert southwest in his Jeep Rubicon.
Michelle Beckley PE
Vice President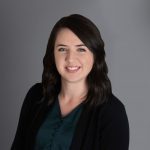 Michelle is a Project Engineer at Y2K Engineering and has seven years of experience in traffic engineering and transportation planning, specifically in safety, traffic operations, and active transportation planning. She has a bachelor's degree in Civil Engineering and a master's degree in Transportation Engineering from Arizona State University and is dedicated to enhancing the role of transportation to better serve all road users. Michelle has served ITS Arizona in various capacities since 2015, both as a volunteer and Board Member.
Srini Goundla PE, PTOE
Secretary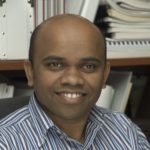 Srini is a Senior Traffic Engineer with AZTEC Engineering. Srini has over 20 years of experience in managing Traffic Engineering and Intelligent Transportation Systems projects in both public and private sectors. His experience includes Traffic/ITS planning, design, and operations. Srini has a Bachelor's degree and Master's degree in Civil Engineering. Prior to working with AZTEC Engineering, he worked as a Senior Engineer at City of Chandler & City of Tempe, Project Manager at WSP, Traffic Engineer with City of Phoenix and as Traffic Engineer with Missouri DOT. Srini has been an active member on ITS Arizona board as volunteer, and alternative member-at-large. He currently holds the position of Treasurer for ITS Arizona.
Adam Carreon PE
Treasurer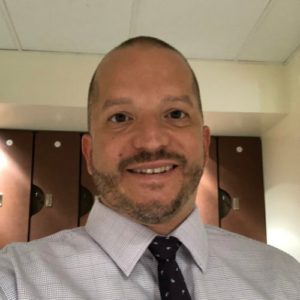 Adam Carreon is part of the Operational Traffic and Safety Group within the TSMO Division at ADOT where he has developed his love for transportation over the past 16 years. Adam's first 11 years at ADOT were in construction where he built projects all over the state. He then spent 2 years within Traffic Design before switching to TSMO. He is responsible for statewide consistency with operational traffic and safety components and aspects. He personally championed the implementation of Smart Work Zones within the Department and is the State Work Zone Safety & Mobility Champion. Adam is a member of the ATSSA Signal Committee, Red Means Stop Coalition, and the Work Zone Data Exchange 3 subcommittees. Adam is an Arizona Native, graduated from ASU in 2006, then received his PE in 2009. He is happily married with 3 wonderful kids, whom he coaches in various sports in all his "spare" time.
Arnab Gupta MBA, PE
Past-President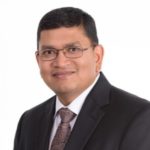 Arnab Gupta serves as the Director of Design for the Blue Line Light Rail Project for Austin Transit Partnership. Arnab has over 17 years of experience in the planning, design and systems integration for Technology projects. He has a Master's degree in Civil Engineering from The University of Texas at Austin and Masters in Global Business Management from the Thunderbird School at ASU. He has been an active participant in TRB's Traffic Signal Systems committee. His key competencies include design and evaluation for signal systems, traffic modeling, systems integration, controller platforms, and communication design. He has been a key contributor to the development and implementation of Technology solutions for freeway, arterial and transit applications. He was recognized by Mass Transit magazine in the annual "40 under 40" listing in 2015 for his contributions to the development of advanced signal systems for transit.
Hunter Venne PE
Member-at-Large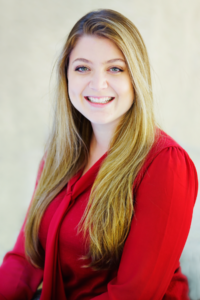 Hunter has six years of civil engineering experience at Dibble Engineering. She started as an intern while completing her bachelor's and Master's degrees. She completed her Bachelor's in Civil Engineering at Arizona State University in 2016 where she also went on to receive her Master's in Transportation Engineering the following year. Her primary focus within Transportation Engineering has been all things traffic. She has worked on a variety of traffic projects ranging from traffic studies to traffic signal design. Hunter has been a member of ITSAZ since 2017 and became an active ITSAZ volunteer in 2019. As a volunteer she helped with a variety of conference planning tasks and filled various roles as needed during the 2019 and 2020 conferences. Hunter is also the current Service Events Chair for ITSAZ."
Jeff Jenq PhD
Member-at-Large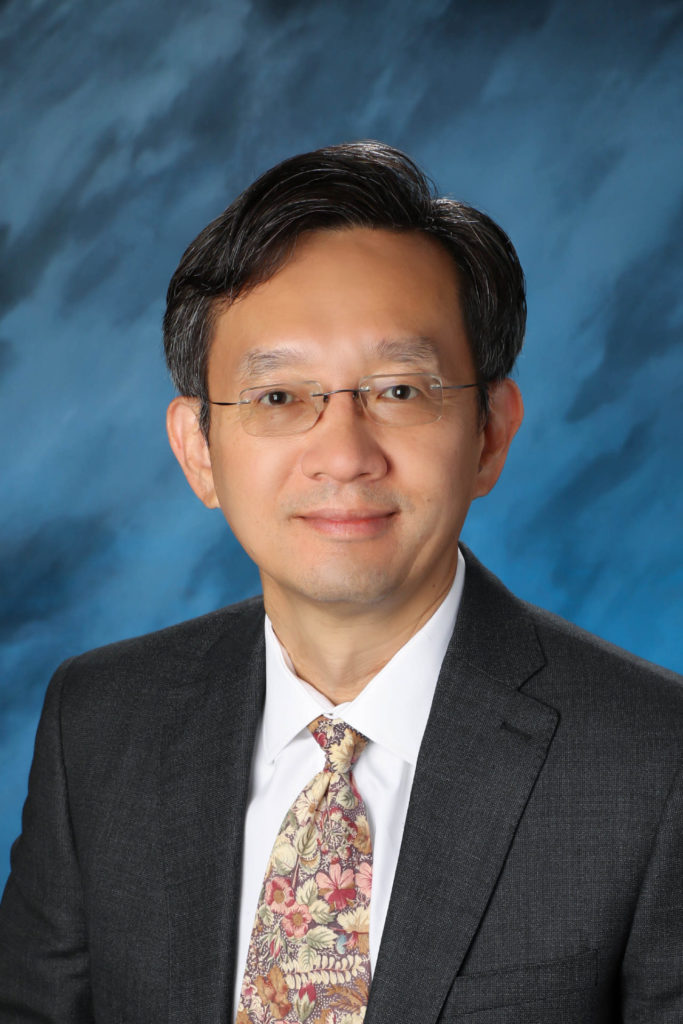 Jeff has 24 years of experience in ITS research, planning and operations. He currently serves as the ITS Program Manager for Maricopa Association of Governments (MAG). Prior to joining MAG Jeff served as the Director, ITS Planning, Operations and Research for OZ Engineering. He had spent 10 years as the ITS Program Manager of the western US with Battelle Memorial Institute and managed federally-sponsored evaluation and planning of ITS applications in traffic management, transit, road weather information, Connected Vehicles and safety. As a contracted member of FTA technical assistance team, Jeff assisted transit agencies around the country to plan and implement ITS solutions. During his three-year tenure with the City of Mesa, Jeff managed the operation and maintenance of the City's Transportation Management Center and a large network of traffic signal systems. Jeff is a past president (2013-2014) and current board member of ITS Arizona.
Mike Washkowiak
Member-at-Large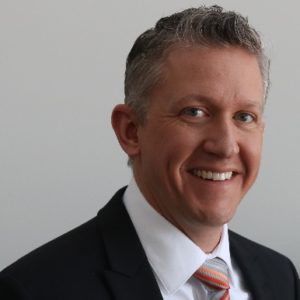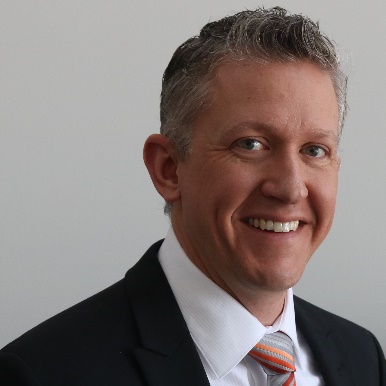 Mike Washkowiak is an Associate Vice President with Iteris' Transportation Systems division. He has over 21 years of experience; including ITS, emerging technologies, multimodal systems, and transportation operations projects. Mike is well versed in all aspects of the design and planning processes, as well as, integration, operational performance monitoring, and leading coordination efforts between project stakeholders. Mike enjoys resolving difficult transportation challenges with innovative solutions. He approaches each project with the goal to improve traveler experience and safety; while also implementing solutions that are maintainable, and ease the day-to-day operations of his clients. Mike is a graduate of Arizona State University, and is both a licensed Professional Engineer (PE) and Professional Traffic Operations Engineer (PTOE). Since 2018, Mike has participated in the ITS Arizona Board serving as both a volunteer, and member-at-large. His significant responsibilities have included leading the Sponsor and Exhibitor outreach activities in support of the annual conference.
Steve McKenzie
Member-at-Large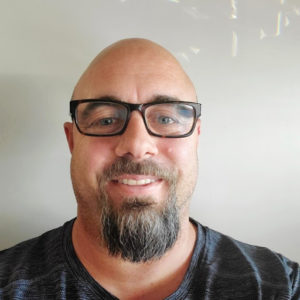 Steve McKenzie is ITS Engineer with City of Peoria, AZ. Steve has over 22 years of extensive experience working in the traffic engineering field here in Arizona starting with the City of Phoenix. Steve is responsible for running the traffic signal program, ITS program, Traffic Management Center, and Peoria's communication network. Steve has been heavily involved with AZTech serving as a past Chairperson for the AZTech Operations Committee and currently sitting on the AZTech Strategic Steering Committee. Steve also serves as the Chair for the MAG ITS Committee. Outside of work, Steve stays busy spending time with his wife and four children – ages 11 through 24.
Eric Nava
Alternate Member-at-Large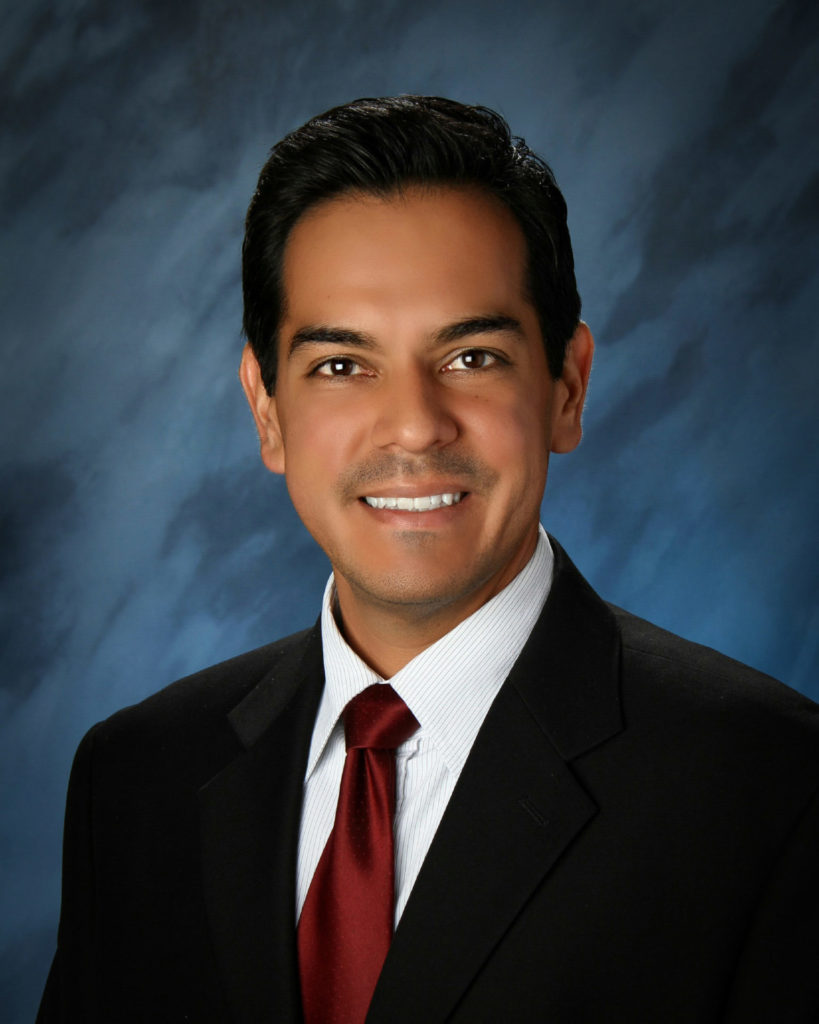 Mr. Eric Nava is a Transportation Engineer III at the Maricopa Association of Governments (MAG) since 2013. His experience in dynamic traffic assignment (DTA) and regional operations planning has brought him to MAG working in the ITS Program. He currently is managing projects in the Traffic Signal Optimization Program, as well as maintaining the MAG regional DynusT model and assists in DTA modeling and regional traffic operations data analytics needs at MAG.
Stephen Doubek, PE, PMP
Alternate Member-at-Large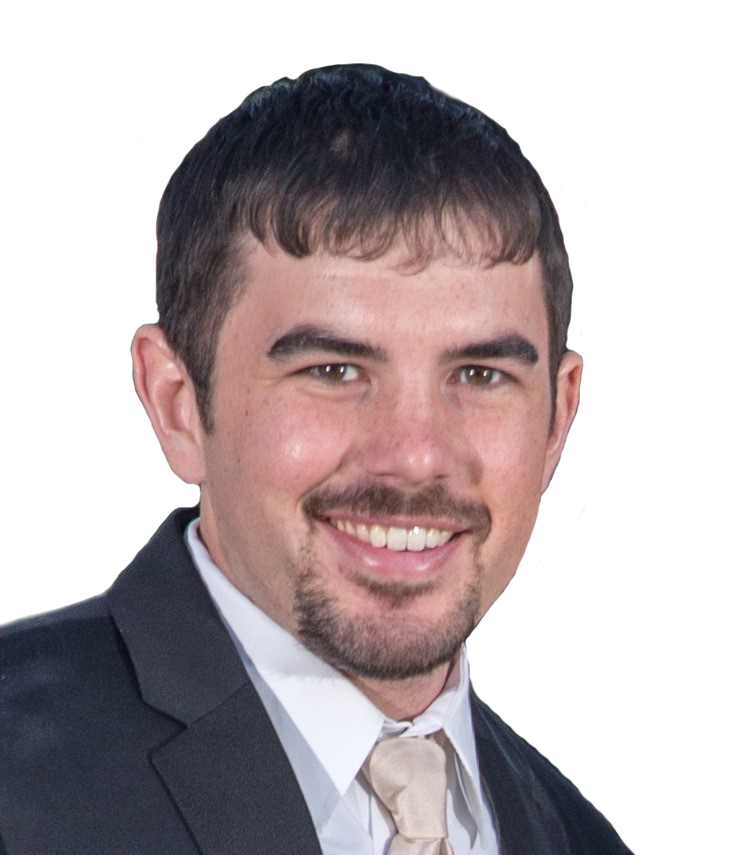 Stephen Doubek is a Traffic Design Branch Manager for MCDOT. He has over 10 years of experience in traffic engineering including planning, design, and implementation of ITS solutions in Arizona. He graduated Northern Arizona University with a Bachelor's degree in Civil Engineering and has a passion for finding outside the box solutions to traffic congestion and safety when simply adding lanes is not feasible. Some of his recent projects included various LRT/Bus TSP system, dynamic ramp metering, wrong-way driver detection, long haul fiber jetting, run-off-road and median crossover crash analysis, specialized traffic signal controller programming, and communication networks. Stephen has been an active member of ITS Arizona as a webmaster over the last year and is excited to continue supporting the Chapter. When he isn't working, Stephen enjoys spending time with his family (including dogs) and taking advantage of any chance to get outside.
Advisory Panel
The volunteer advisory panel is made up of ITS Arizona Past Presidents who remain involved with the organization and serve as a valuable resource to the board given their years of service to ITS Arizona. Membership is limited to ITS Arizona Past Presidents and they are appointed as non-voting volunteers.
Faisal Saleem
Past President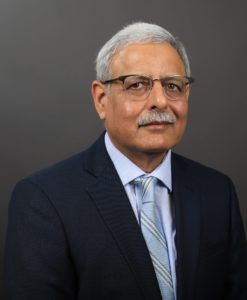 Faisal Saleem joined as the Director of National Operations Center of Excellence (NOCoE) early 2022. In his new role Faisal looks forward to fulfilling the strategic direction of the Center by serving and engaging broad TSMO community of professional practitioners to advance the TSMO practice through NOCoE's suite of products and services. Prior to joining NOCoE, Faisal served as ITS Branch Manager and SMARTDrive Program Manager at Maricopa County Department of Transportation. He provided overall supervision to MCDOT's Traffic Management Center, REACT Incident Management Program, AZTech Regional Operations Partnership and Anthem SMARTDrive Test Bed.
Scott Miller
Past President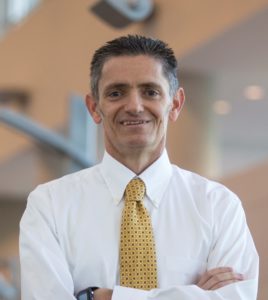 Scott Miller is a public transportation planning professional with 27 years of transit system and operations planning. Scott has worked on Federal Transit Administration funded alternatives analyses, environmental analyses, and capital design projects from project initiation through award of a full funding grant agreement. His experience also includes intelligent transportation system planning, operations and capital facility planning, long-range transportation planning, and transit fare collection systems. Scott has worked on a wide range of ITS projects including Valley Metro's Main St Arterial Bus Rapid Transit Pre-Priority Travel Time Analysis, software and data integration for the deployment of the Phoenix Region's Transit Vehicle Management System, development of technical specifications for Valley Metro's electronic fare collection system, and co-developing a data interface application to allow Gold Coast Transit to monitor and report data collected through their GPS linked automatic passenger counter system. Scott is a graduate or the American Public Transportation Association's Leadership Program (Class of 2011) and ITS Arizona Past President.
Dave Bruggeman, PE, PTOE
Past President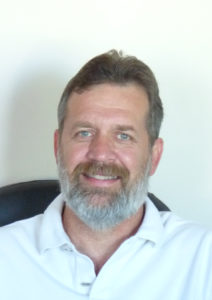 Dave Bruggeman is a Principal with Lee Engineering, a Phoenix-based consulting firm specializing in ITS and traffic engineering design and studies, and was an original Founding Father of ITS Arizona, serving as Treasurer and President. Dave has been in the industry over 40 years and has participated in the design of several miles of the ADOT FMS system in Phoenix, rural DMS, RWIS systems, and assisted ADOT in development of the ITS Standard Drawings, Design Guide, Statewide DMS Master Plan and several municipal ITS systems over the years.
Sanjay Paul, PhD, PE, PTOE, PTP, RSP
Past President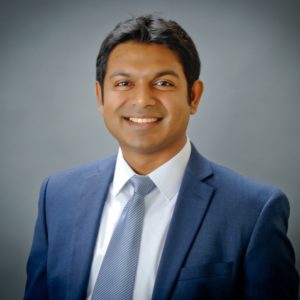 Dr. Sanjay Paul is HDR's Desert Southwest Area Traffic Business Leader. He offers a wealth of knowledge and expertise in the space of transportation technology, intelligent transportation systems, evolving mobility and predictive safety in addition to traditional planning, modeling, design, and operations practices. He has been assisting government agencies, private clients, and professional organizations for over 14 years. He is a Past-President of ITS Arizona and currently serving as the Tri-University Chair. He also serves as the Arizona Section Membership & Sponsorship Chair for ITE. Sanjay also holds membership with ASCE, ASHE, IMSA, and APWA. He is a graduate of Leadership in Engineering Administration Program (LEAP) offered by the ACEC of Arizona and has been recognized with the Bill McMullen High Achiever Award (Class of 2019). Sanjay has also been recognized with the National Transportation Safety Council Award (2016) by ITE.