2023 ITS Arizona Annual Conference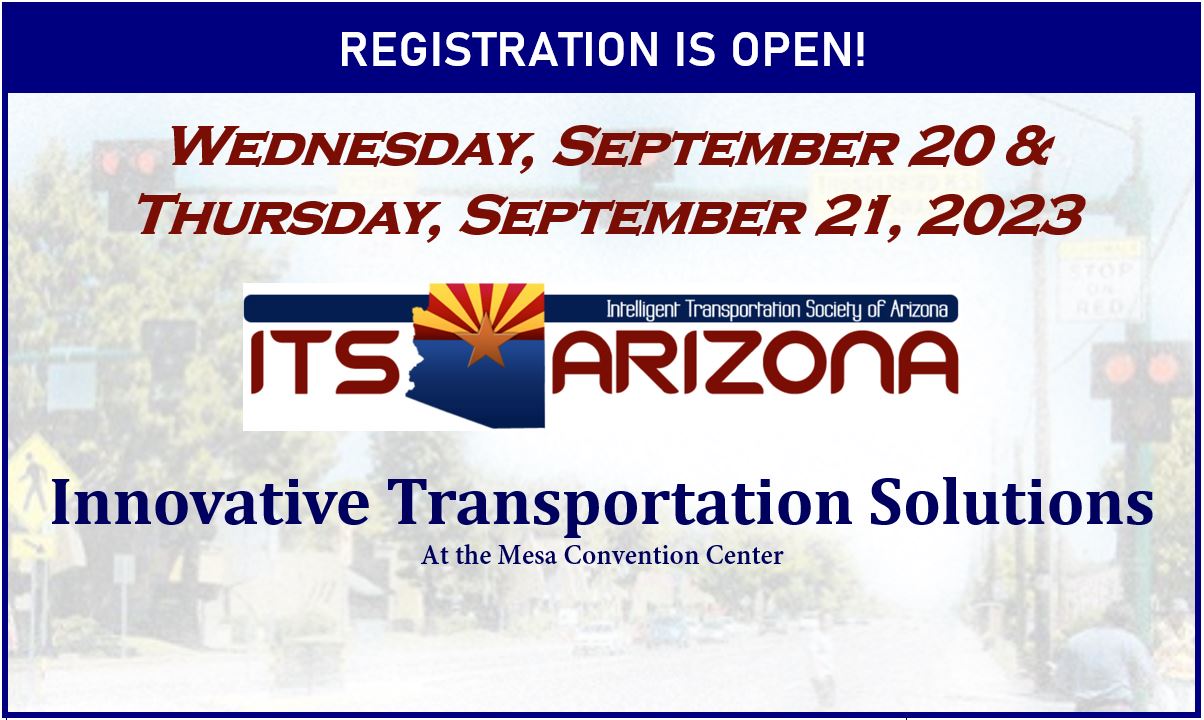 This year's ITS Arizona Annual Conference will be held on Wednesday, September 20th and Thursday, September 21st, 2023 at the Mesa Convention Center, Building C, located at 263 N Center Street in Mesa, Arizona.  
As in previous years, Day One of the 2023 conference will begin with lunch and a half-day technical workshop followed by the Reception with entertainment, drinks, and appetizers. Day Two will feature technical sessions on the latest ITS planning, implementation, and research efforts. Presentations will be given by presented by public agency representatives, practitioners, planners, and researchers from Arizona and around the country.
As ITS membership and participation in recent years has continued to grow, our conference is expanding this year into larger session rooms and a larger exhibit hall space to accommodate additional exhibitors.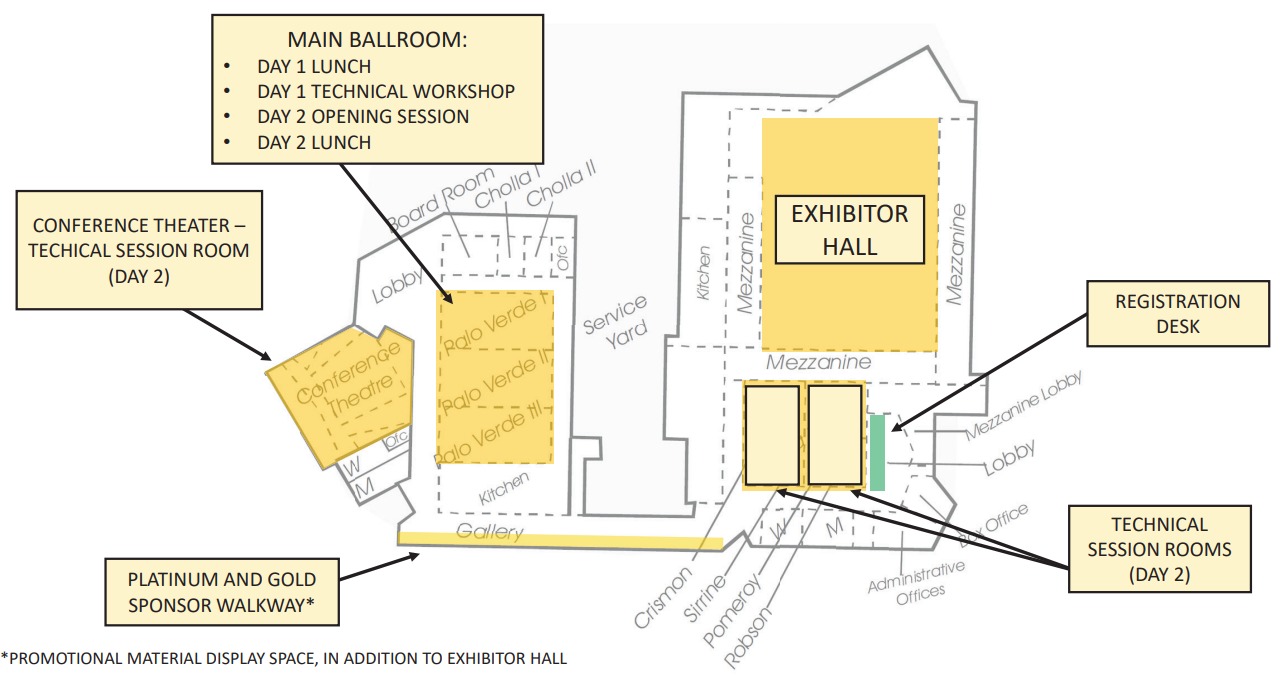 Stay tuned for more details on the full conference program as they become available!
Registration for Sponsors & Exhibitors is now open; please select preferred booth number during registration.
Early Individual Registration is now open; fees will increase on September 1st.
Current
Public Sector Registration: $150
Private Sector Registration: $200
Student Registration: $25
Beginning on Sept 1st
Public Sector Registration: $200
Private Sector Registration: $250
Student Registration: $50
Thank you to all the sponsors
and exhibitors that have already registered!
Best ITS Award Nominations/
Best Student Research Paper Contest
 This two-day conference will have a limited number of presentations. If you are interested in presenting your work to other transportation professionals, please submit a 200-word abstract using the form below. The deadline for abstract submission has been extended to Friday, June 30, 2022.
You are encouraged to submit your abstract as early as possible. Presentations will be selected by the Conference Planning Committee based upon relevance of presentation to the conference theme with consideration given to maintaining a diverse range of presentation subjects. Any questions regarding the conference can be submitted to vicepresident@itsaz.org.
ITS Arizona is looking for potential presenters who may have a project or program either in the planning stages or currently deployed which falls within one of the following categories:
ITS Performance Measures
Innovative Communications
ITS Applications to Improve Safety
Innovative Funding Sources
Improving Safety with ITS
Traffic Management Centers & Improving Operations
Expanded ITS Applications
ITS Public Outreach and Communication
Freeway and Arterial ITS
Regional Partnerships & Collaborations
Innovative Traffic Signal Operations
Other presentations will be considered, however priority will be given to abstracts which fall within one of the ten categories listed above.