This year's conference will be on Wednesday, October 14, 2020.
Conference Program
Mr. Shailen Bhatt, President& CEO of ITS America will be the Keynote Speaker at the conference. As its chief executive, Bhatt promotes policies that advance the development and deployment of intelligent transportation technologies throughout the United States. He has testified before Congress about the positive safety impact of intelligent transportation technologies, including connected and automated vehicles. Mr. Bhatt is a leading voice in transportation on technology's ability to save lives and reduce crashes on U.S. roadways. He speaks extensively about the importance of vehicles to communicate with each other and all roadway users as one of the best ways to improve safety and reduce congestion. He is also passionate about reducing transportation's carbon footprint and the need to provide seamless mobility and transportation choices to people no matter where they live.
Mr. Bhatt will provide ITS America's vision for a better future transformed by intelligent mobility, one that is safer, greener, and smarter.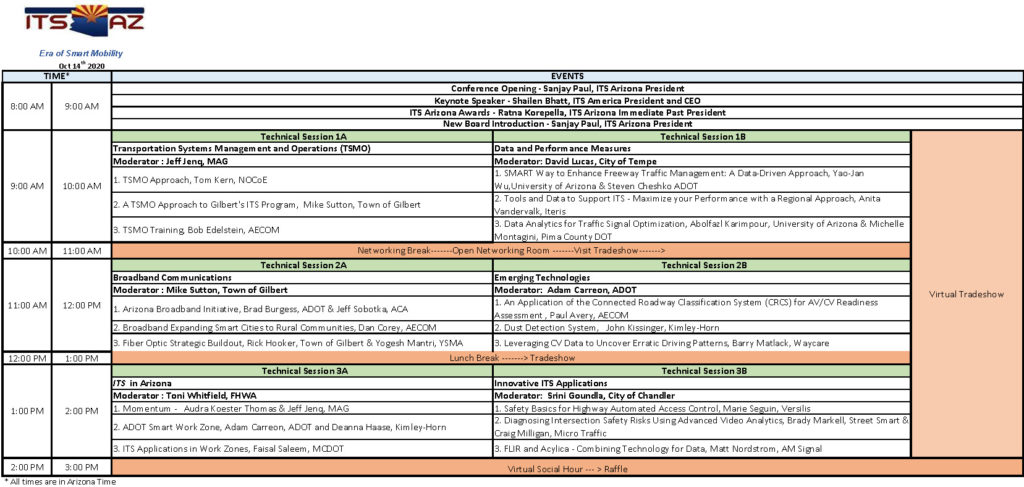 Registration
Individual and student registration is now open.
Registration for Sponsors & Exhibitors is also open.
WE THANK ALL THE SPONSORS AND EXHIBITORS: