The 2018 NRITS / ITS AZ Conference + Exhibit was held on October 21-25, 2018 at The We-Ko-Pa Conference Center in Scottsdale AZ. The conference was hosted by ITE and ITS AZ.
This year's theme of the conference was Building Smart Infrastructure. More than 300 professionals attended the conference with ample opportunities for networking and learning from the professionals of the industry.
The conference began with a great keynote address from Mr. John Halikowski, Director of the Arizona Department of Transportation who shared ADOT's strategic implementation of the advanced ITS technologies benefiting all Arizonans including the urban centers and rural areas.
The conference had six different pathways covering ITS technologies in Freight, Implementation, Management, Operations, Planning/Design and Safety. Two technical tours were organized to showcase Maricopa County DOT's SmartDrive Test Bend in Anthem, Arizona and a tour of the Maricopa County DOT and Arizona DOT Traffic Management Centers. Workshops including Developing a plan for deploying a connected vehicle environment, National SPaT Challenge Workshop and Smart Work Zones.
ITS Arizona hosted a plenary session to celebrate ITS AZ's 25th year anniversary. The board recognized all past Presidents and shared all the accomplishments in the region over the last 25 years, a culmination of public, private and academic collaboration.
We thank all sponsor and exhibitors in making this year's joint conference a memorable one for all. We look forward to continuing the trend at next year's ITS Arizona 26th Annual Conference.
---
Photo Gallery
---
Conference Program and Presentations
ITS AZ 25th Anniversary Celebration
Plenary Session Presentation
Day 1
Supporting Tourism and Special Events: Traveler Information, Parking and More…
Major Event Management in the North/West Passage States
Utilizing ITS for Rural Road Safety
Roundtable on Rural ITS
Strategic issues facing the development and implementation of ITS rural and small communities
When Cars Talk to the Road: Connected Vehicle and Infrastructure Applications
Technologies to Support More Efficient Emergency Response
Integrating Devices, People, Processes in Real Time
Traffic Incident Management; Using ITS to Bridge the Gap Between Transportation Engineering and First Responders
Innovation, Tools and ITS Research
Addressing Rural Road Safety Using ITS Applications
Statewide/Rural Safety Applications of Probe Data – Making a Difference in the Real World
Using Urban Traffic Solutions to Manage Rural Queues
Highway Automation: What Do You Plan For?
Understand the current trends in smart technology applied to transportation systems.
Urban | Rural and In Between: ITS Planning and Innovative Project Funding
Rural Traffic Incident and Emergency Response Strategies
Using Technology to Solve Tribal Transportation Issues
Understand the opportunities and limitation for applications of transportation technology on Native American lands.
Multi-modal Transportation Technology (Light Rail | Bus | Bicycles | Pedestrians | Commuter Rail) Part 1
Day 2
Rural and Small Community Traffic Management Technology — Traffic Signals and More Part 1
Multimodal Transportation Technology (Light Rail | Bus | Bicycles | Pedestrians | Commuter Rail) Part 2
What Gets Measured Gets Done: Performance Metrics
Connected Vehicle Technology Pilot Program Overview and Open Source Apps
Rural and Small Community Traffic Management Technology — Traffic Signals and More Part 2
Freight ITS in Rural Corridors
Big Data — All Communities Large and Small
Big Traffic Data and What You Should Know
Connected Vehicle Technology into State's Traffic Management Center Daily Operations
Applications to Improve Reliability of Freeways and Arterial Operations
Optimizing Traffic Signals Using Multi-Source Data
Using TSM&O to Successfully Integrate and Utilize Emerging Technologies: Panel Discussion of DOT Leaders
Approach of the transportation agencies to adopt transportation system management and operations as a departmental philosophy
Rural ITS Weather Applications (Snow, Ice, Fog, Flood and Dust) Part 1
Integrating Connected Vehicle Technology into State Operations
Various State DOT operations programs' objectives and their plans to integrate connected vehicle technology into their statewide transportation system management and operations programs
Day 3
Developing and Maintaining Public Sector Resources and Work Force
TSMO Education in the Heartland
Cost Effectiveness and Cyber Security–Improving Transportation Device and Application Security
Rural ITS Weather Applications (Snow, Ice, Fog, Flood and Dust) Part 2
Next Generation ITS Technology Today
Talking to Each Other: Connected Vehicle and Infrastructure Applications
Quality of Service Protocol for Traffic Management in Vehicular Ad-Hoc Networks
---
ITS Arizona Past Presidents

---
2019 Board of Directors Election Results
President – Ratna Korepella

Vice-President– Sanjay Paul

Secretary– Arnab Gupta

Treasurer– David Lucas

Past President – Kim Carroll

Members-at-Large – Michelle Beckley, Jeff Jenq, Srini Goundla and Mike Sutton
---
Past Presidents' Award Winners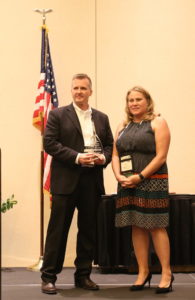 Best ITS Implementation Project
ADOT Wrong-way Driver Mitigation Pilot
Arizona Department of Transportation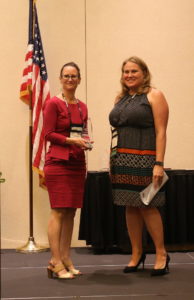 Best ITS Planning Project
MAG Systems Management & Operations Plan
Maricopa Association of Governments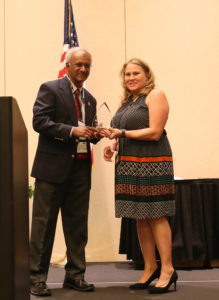 Member of the Year
SARATH JOSHUA PhD
Graduate Student Paper Competition Winner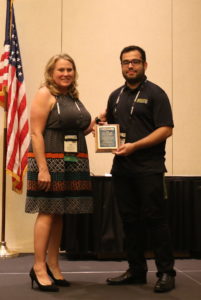 Christopher Aguilar, Northern Arizona University won for his paper titled
"Analysis of Factors Affecting the Frequency of Crashes on Interstate Freeways by Vehicle Type and Severity Incorporating Weather Prediction Models".