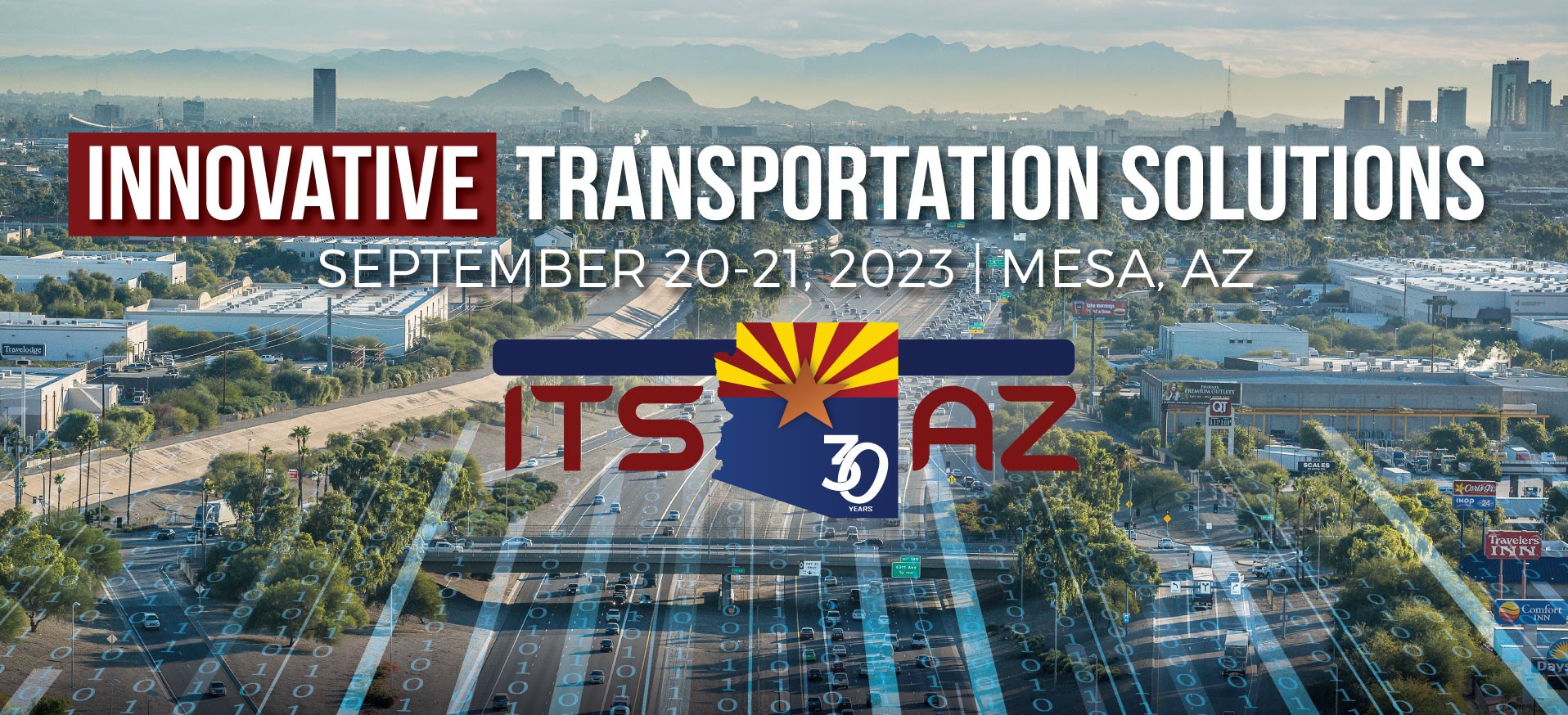 The ITS Arizona Conference is a two-day conference, beginning with a half-day technical workshop on Day One. Day Two will include technical sessions on the latest ITS planning, implementation and research will be presented by public agency representatives, practitioners, planners and researchers from Arizona and around the country.
Draft program is on the conference webpage.
SPONSORS & EXHIBITORS:
THANK YOU TO THE 2023 SPONSORS AND EXHIBITORS!!!
There are a few opportunities remain to serve as a sponsor or exhibitor this year including a few medal sponsorships, single booth exhibitors.
Does your company have a promotional item (pen, pencils, USB drives, etc.) that you would like to provide within the attendee gift bag? If so, please email Srini Goundla at vicepresident@itsaz.org. A total of 450 units are requested for inclusion in the gift bag.
Please register using the: Sponsors and Exhibitors Online Form
INDIVIDUALS & SPEAKERS:
Individual registrants and speakers from the public and private sectors, along with full-time students, are invited!
Please register using the: Individual Registrants Online Form
EARLY BIRD CUT-OFF IS AUGUST 31, 2023
Registration and sponsorship fees will go up after the early bird cut-off date (beginning SEPTEMBER 1), so we encourage you to register soon.
If you have any questions about the event, please contact the conference organizers.