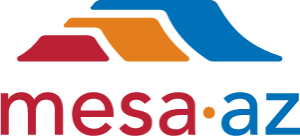 An Intelligent Transportation Systems (ITS) Engineer is responsible for managing and directing the functions and operations of the ITS group, which is comprised of two distinct areas (systems and field), within the Traffic Engineering Division of the Transportation Department. This class is responsible for supervising professional and technical staff both directly and through subordinate supervisors, and preparing and monitoring the ITS section's budget. Duties include: managing the planning, design, operations, implementation, and maintenance of the City's ITS (495 traffic signals, fiber communications network, and Traffic Management Center); developing and evaluating telecommunications plans and systems, including both wired and wireless components; developing time of day traffic signal plans; managing ITS development, including database development, systems analysis, engineering analysis, testing, documentation, and communications systems operations and support; representing the City on regional and national projects, committees, and workgroups; overseeing testing and acceptance of new systems; serving as project manager for ITS projects; researching and pursuing funding opportunities for ITS projects and programs; and serving as a liaison to the light rail transit project for ITS and signal/train interface issues. This class performs related duties as required.
Work is performed with general instructions from the Deputy Transportation Director – Traffic Engineering who reviews work through meetings, conferences, and results achieved. This class is FLSA exempt-executive.
Minimum Qualifications Required. Graduation from an accredited college or university with a Bachelor's Degree in Engineering, Mathematics, Computer Science, or a related field. Extensive (5+ years) experience in Systems Engineering, Traffic Signal Systems, or Transportation Engineering, including two years of ITS planning and implementation work. Good (1 – 3 years) supervisory experience.
Special Requirements. Registration as a Professional Civil, Electrical, or Mechanical Engineer. Registration in the State of Arizona is required within six months of hire. Must possess a valid Class D Arizona Driver's License by hire date.

Substance Abuse Testing. Due to the safety and/or security sensitive nature of this classification, individuals shall be subject to pre-employment or pre-placement alcohol, drug and/or controlled substance testing as outlined in City policy and procedures.

Preferred/Desirable Qualifications. Experience interacting with and giving presentations to high-level public officials, and participation in recognized traffic engineering or public works committees or associations is highly desirable.
Closing Date: 10/6/2022 11:59 PM Arizona
Department: (H350)Transportation
Job Type: Full-Time
Job Number: 12232
Location: Mesa, AZ
Salary: $89,085.36 – $130,843.44 Annually
For full job descriptions and more information, visit City of Mesa employment website.