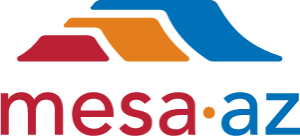 The current recruitment will be used to fill a vacancy in the City of Mesa Transportation Department at either the (ITS) Technician Trainee or Technician I level. A list will also be created to fill possible future vacancies at either level. Employees may progress through the full salary range, subject to their successful performance and annual budget approval.
ITS Technician Trainee ($42,575.64 – $59,945.60 annually)
ITS Technician I ($49,277.17 – $69,388.80 annually)
Under general supervision, an ITS Technician Trainee and ITS Technician I performs skilled work in the installation, maintenance, operation, and repair of electrical and electronic traffic signal control devices, various communication devices, and the ITS components. This position performs related duties, as required.
An employee in this class is expected to install, maintain, monitor, troubleshoot, and repair current and future ITS infrastructures and interfaces such as various traffic signal cabinet systems, vehicle detection systems, traffic control devices, dynamic message signs, and communication systems; perform preventive maintenance on ITS equipment such as control cabinets, video cameras and subsystems, interconnect, and electrical wiring. Work includes troubleshooting malfunctions and responding to trouble calls. The incumbent performs construction of traffic signals and inspects the work of contractors to verify their work meets City of Mesa and other standards. The incumbent uses a PC for recordkeeping and diagnostic troubleshooting of signal operations. Guidance is received by the ITS Technician II. Supervision is received from the ITS Operations Foreman who reviews work through observation, conferences, reports, and results achieved. The incumbent will be required to work irregular shifts, weekends, evenings, and holidays. Work is subject to call-out during off-duty hours. This class is FLSA nonexempt.
For full job descriptions and more information, visit City of Mesa employment website. First review of applications will be Monday, February 15, 2021.