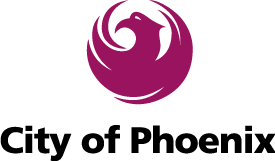 ABOUT THIS POSITION
Phoenix is the 5th largest city in the country, serving as Arizona's center of government, commerce, and culture. It is emerging in the new economy with strength in high technology, manufacturing, bioscience research and advanced business services. Phoenix is a young, progressive city, brimming with sports and cultural attractions, distinctive restaurants, fascinating museums, diverse residential options, and endless outdoor opportunities.
The Streets Transportation Department is seeking to fill multiple vacant positions for a motivated and dedicated Traffic Engineer III. This position involves the application of professional traffic engineering knowledge and skills to a variety of engineering functions including design, construction, and operation of traffic signals, roadway design, signing, striping, and/or related traffic management activities.
Development Coordination Division
The Development Coordination Division Engineer III position involves the performance of detailed assignments relative to short and long-range transportation planning, roadway, and access control design, the review and approval of private development submitted, Traffic Impact Analysis and site plan review.
Duties include:
Working with private development stakeholders on mitigating development impacts and developing plans for improvements.
Reviewing private development plans for access control, roadway improvements, traffic signal warrant analysis, etc.
Conferring with department and division heads on mutual and related problems.
Master street planning and long-range transportation oversight and review.
Speaking on traffic engineering subjects to interested groups.
Considerable independence and latitude allowed in determining methods and procedures to complete projects.
Ideal Candidate
Familiarity with private development requirements, processes, and procedures (i.e.) master plans, zoning entitlements, site plan review.
Knowledge of traffic modeling, forecasting, ITE trip generation.
Knowledge of roadway design, construction, maintenance, and ADA requirements.
Traffic Services Division
The Traffic Services Division Engineer III handles traffic signal systems, street lighting, signing, striping, work zone traffic control, and/or related traffic management activities including managing a Traffic Management Center (TMC). The required work involves the performance of very difficult and exacting assignments relative to planning, designing, analyzing data and information on traffic engineering projects.
Duties include:
Reviewing engineering plans and studies.
Providing recommendations or solutions on traffic engineering issues.
Addressing traffic engineering complaints from the public.
Conferring with department, and division head on mutual and related traffic engineering issues.
Speaking on traffic engineering subjects to interested groups.
Supervising professional and paraprofessional staff.
Considerable independence and latitude allowed in determining methods and procedures to complete projects.
Ideal Candidate
Familiarity with traffic signal operations/timing or with street lighting design.
Familiarity with traffic signal, signing and pavement markings design.
Knowledge of ADA requirements relating to signalized intersection design and operation.
Knowledge of the Federal Manual on Uniform Traffic Control Devices and the Arizona Supplement.
MINIMUM QUALIFICATIONS
Three years of experience in the field of traffic engineering.
One year at a senior traffic engineering level.
Bachelor's degree in engineering, including courses in traffic engineering or transportation engineering.
Must be registered as a Professional Engineer in the State of Arizona obtained by the end of the probationary period (one year); current registration is preferred.
Other combinations of experience and education which meet the minimum requirements may be substituted.
The City job description can be found here.
All finalists for positions are subject to a criminal background check applicable to the department or position.
Some positions require the use of personal or City vehicles on City business. Individuals must be physically capable of operating the vehicles safely, possess a valid driver's license and have an acceptable driving record. Use of a personal vehicle for City business will be prohibited if the employee is not authorized to drive a City vehicle or if the employee does not have personal insurance coverage.
For information regarding pre-screening and driving positions, click here.
Job Title: Traffic Engineer III
Salary Range: Pay Range: $76,627 – $131,040 annually; Hiring Range: $76,627 – $124,800 annually.
Job Type: Full-Time
Location: Engineering
Job ID: 51130