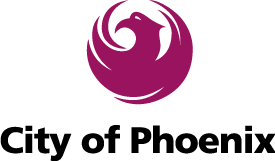 ABOUT THIS POSITION
Phoenix is the 5th largest city in the country, serving as Arizona's center of government, commerce, and culture. It is emerging in the new economy with strength in high technology, manufacturing, bioscience research and advanced business services. Phoenix is a young, progressive city, brimming with sports and cultural attractions, distinctive restaurants, fascinating museums, diverse residential options, and endless outdoor opportunities.
The Streets Transportation Department is seeking a Traffic Network Management Specialist (Signal Systems Specialist II) to join our team. This position supervises two Electronic Systems Specialist positions who oversee the operation of the City's Traffic Management Center (TMC) Network. The TMC manages the City's 1,200 signalized intersections through the Advanced Traffic Management System (ATMS). Duties include directing and assisting Electronic Systems Specialists engaged in such technical duties as maintenance on network communication: mesh radios, switches, point-to-point radios, fiber optic connections, CCTVs, vehicle detection systems, signal controller; proactively overseeing and managing the ITS network including IP addressing, back-end Web, Data, Application and AD servers, core switches, and Automated Traffic Management System.
MINIMUM QUALIFICATIONS
Six years of experience in paraprofessional engineering work.
One year of basic computer programming or system analysis experience.
College-level courses in traffic engineering or other related engineering fields.
Other combinations of experience and education which meet the minimum requirements may be substituted.
The City job description can be found here.
All finalists for positions are subject to a criminal background check applicable to the department or position.
Some positions require the use of personal or City vehicles on City business. Individuals must be physically capable of operating the vehicles safely, possess a valid driver's license and have an acceptable driving record. Use of a personal vehicle for City business will be prohibited if the employee is not authorized to drive a City vehicle or if the employee does not have personal insurance coverage.
For information regarding pre-screening and driving positions, click here.
PREFERRED QUALIFICATIONS
Supervisory experience.
Six years of experience in a professional IT position, including two years of basic computer programming or networking experience, college-level courses in IT or other related computer/server fields.
Experience with: Windows Server, AD, SQL Server, VLANs, Layer 2-3 Switches/Routing, or other related experience.
One year of traffic signal operations software program experience, college-level coursework in, electronics, computers, servers, or other related technical fields.
Bachelor's degree in IT or related field.
Experience working in a real-time traffic management environment such as a traffic management center or equivalent.
Experience installing, using, or maintaining ITS or traffic signal equipment.
Job Title: Signal Systems Specialist II
Salary Range: Pay Range: $76,627 – $107,806 annually; Hiring Range: $76,627 – $88,691 annually.
Job Type: Full-Time
Location: Engineering
Job ID: 52207