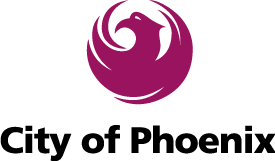 ABOUT THIS POSITION
Phoenix is the 5th largest city in the country, serving as Arizona's center of government, commerce, and culture. It is emerging in the new economy with strength in high technology, manufacturing, bioscience research and advanced business services. Phoenix is a young, progressive city, brimming with sports and cultural attractions, distinctive restaurants, fascinating museums, diverse residential options, and endless outdoor opportunities.
The Street Transportation Department is seeking a Traffic Signal Technician Foreman. The Traffic Signal Technician Foreman supervises and trains Traffic Signal Technicians and Trainees in installing, modifying, maintaining, troubleshooting, and repairing traffic signal control equipment and related devices for light rail and intelligent transportation systems, including roadway lighting. Assignments are received verbally or in writing and work is reviewed by a Traffic Signal Supervisor who evaluates performance based on results obtained in meeting the operating requirements of the system.
Primary duties include:
Inspecting computerized traffic control systems and recommending improvements.
Estimating time and materials needed for installation and maintenance jobs using such information as work plans, blueprints, and schematic diagrams.
Coordinating work with construction supervisors, contractors, engineers, City departments, and others to ensure that installation and repair schedules are met.
Inspecting existing facilities and installations and making suggestions for alterations and revisions.
This temporary position will be funded through June 30, 2023 with a possibility to be made regular in a future budget cycle. The temporary position will have benefits but will not earn city retirement credits or participate financially into the city's retirement program. If the successful candidate is a current City employee, all benefits will still be applicable and the employee will still contribute to their pension. Temporary positions are not covered under civil service rules, and thus employment is considered "at-will" and employees may be separated at any time.
IDEAL CANDIDATE
Ability to:

Perform a broad range of supervisory responsibilities.
Test equipment to diagnose malfunctions of traffic signal control equipment and related devices.
Read and interpret graphical information, such as blueprints and schematic diagrams.
Establish priorities for own workload based on such factors as need for immediate action, work objectives, and future needs.
Perceive the full range of the color spectrum, such as working with electrical wires.
MINIMUM QUALIFICATIONS
Three years of experience working with electronic traffic signal control devices.
One year in a supervisory or lead capacity.
Associate's degree in electronics.
Other combinations of experience and education which meet the minimum requirements may be substituted.
Working irregular hours, second and/or third shifts, weekends, holidays, and evenings may be required.
The City job description can be found here.
All finalists for positions are subject to a criminal background check applicable to the department or position.
For information regarding pre-screening and driving positions, click here.
Some positions require the use of personal or City vehicles on City business. Individuals must be physically capable of operating the vehicles safely, possess a valid driver's license and have an acceptable driving record. Use of a personal vehicle for City business will be prohibited if the employee is not authorized to drive a City vehicle or if the employee does not have personal insurance coverage.
PREFERRED QUALIFICATIONS – The minimum qualifications listed above, plus:
Experience with installing, troubleshooting, or maintaining light rail train (LRT) traffic signal equipment.
Experience with programming and troubleshooting Econolite Traffic Controllers (ASC2, ASC3, and Cobalt).
IMSA Certification Level II – Traffic Signals.
ATSSA Certification – Traffic Control Technician or Traffic Control Supervisor.
Recruitment closes December 12, 2022. All materials must be received by 11:59 p.m. on this date.
This is a position-based recruitment and generates a one time use only list. Once interviews are conducted and candidates are selected, this job posting will be considered closed and candidates will no longer be in consideration for the position applied for. This posting will not result in any ongoing eligibility list.
For more information and apply, check out the City of Phoenix Job Site.
Job Title: Traffic Signal Technician Foreman
Salary Range: $23.98 (minimum) – $36.59 (maximum) hourly / $49,878.40 – $76,107.20 annually. Candidates may be hired up to $76,107.20 depending upon qualifications.
Job Type: Temporary
Location: Professional & Supervisory
Job ID: 48027