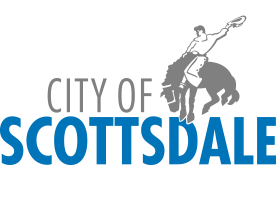 Position: Intern – Traffic Engineering
Salary: $21.48 Hourly
Closes on 1/23/2023 11:59 PM Arizona
About the Position:
Provides professional level staff and/or public assistance in the areas of research and analysis, procedural studies, program coordination, and technical planning for a variety of general administrative or specialized technical projects in support of the objectives of the Transportation and Streets department.
Selection Process:
The application and supplemental questions are an integral part of the selection process and must be completed in full in order for you to be considered as a candidate. Please complete each section and answer all questions as thoroughly as possible. DO NOT state "See Resume" in lieu of answering. Unanswered questions, incomplete responses, omissions, or partial information may result in disqualification from the selection process.

Applicants whose education, training and experience most closely meet the needs of the position may be invited to participate in a selection process that may include a panel interview. Successful candidates will receive a post-offer, pre-employment background screening that may include:
Fingerprinting search of the national FBI Database
Criminal Background screening
Drug Screen
39-Month Motor Vehicle Department Records Check
Minimum Qualifications
Education and Experience
No experience required for this position.
Must be currently enrolled or recently graduated within a year from an accredited college or university degree program in a field related to the department in which assigned.
Preferences may vary depending on job assignment.
Licensing, Certifications and Other Requirements
Must possess and maintain a valid, unrestricted driver's license with no major citations within the past 39 months prior to the start date. The Arizona Department of Motor Vehicles requires that out-of-state driver's licenses must be surrendered within 10 days of relocating to the State of Arizona.
Every person employed by the City of Scottsdale shall reside in the State of Arizona during his or her active employment by the City, regardless of whether the employee is approved to remote work.
Other pertinent licenses and/or certifications may be required of some positions depending on division/section assignment.
Essential Functions
Performs duties and responsibilities commensurate with assigned functional area which may include, but are not limited to, any combination of the following:
Provides staff assistance to the Transportation & Streets department.
Communicates with the general public, other City employees, management and public officials in order to research administrative or operational problem areas, conduct surveys and report recommendations and results.
Analyzes procedures, drafts studies, reports and/or manuals to report findings and propose solutions to administrative problems, or makes recommendations for improvement.
Designs and revises a variety of statistical and/or narrative forms for records and reports; completes them on an as-needed, monthly, quarterly, and/or yearly basis.
Attends related training sessions, various meetings, citizens committees and citizen boards and commissions, as directed.
Collects, assembles and analyzes data to assist in resolving procedural, operational and other work-related problems.
Please use this link to see the full position posting and to apply: Intern – Traffic Engineering | Job Details tab | Career Pages (governmentjobs.com)