Each year, ITS Arizona sponsors an internship opportunity with a local agency or consultant. Our newest ITS Arizona Intern is Ioana Popovici, who is a junior pursuing a Bachelor of Science in Civil Engineering from Arizona State University, planning to graduate in December 2020.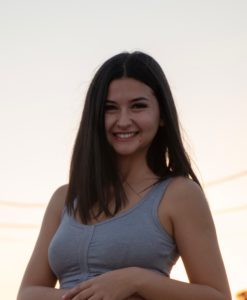 Ioana will be working with the City of Tempe's Transportation Division and currently holds a position as a lead high school mentor with ASU's Engineering Projects In Community Service (EPICS). Ioana is also a teacher's assistant for ASU's Introduction to Civil Engineering course and plans on earning a Master's in both Structural and Transportation engineering with an end goal of highway design.
Ioana is passionate about everything surrounding transportation engineering and traffic solutions in Arizona and is very excited to be a part of the ITS Arizona team.