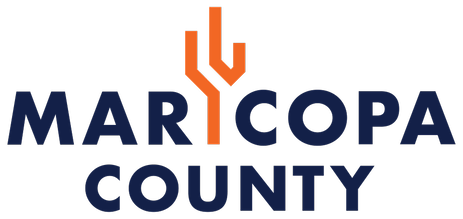 Closing Date: 10/13/2023
Department: Transportation
Job Type: Unclassified/Full-Time
Location: Phoenix, Arizona
Salary: $86,000.00 – $125,000.00 Annually
About the Position
As the Arterial Operations Program Manager, you will manage the operations and supervise related staff within the MCDOT Traffic Management Center (TMC). This includes the management of traffic signal operations, traveler information dissemination, and operations of Intelligent Transportation Systems (ITS) systems on MCDOT and regional roadways to improve traffic flows and safety on MCDOT and regional roadways.
Position Qualifications
We Require
A Bachelor's degree in Civil Engineering or a related field
Four years of engineering experience or in a related field
Registration as a Professional Engineer (PE) by the Arizona State Board of Technical Registration, or by the technical board of another state with the ability to obtain Arizona Registration within six months of employment
We Also Value
Certification as a Professional Traffic Operations Engineer
Experience in developing traffic signal timing plans
Experience in reviewing traffic signal and ITS design plans
Knowledge of Traffic Engineering practices and procedures
Experience in interpreting and analyzing data and writing technical reports
Familiar with the latest version of the Manual on Uniform Traffic Control Devices and Signal Timing Manual
Ability to use traffic signal computer software packages such as Synchro, Automated Traffic Signal Performance Measures (ATSPM), and Advanced Traffic Management Systems (ATMS)
Job Contributions
Lead the Arterial Operations Program focusing on improving traffic flow and safety through traffic signals on arterial roadways and cross-jurisdictional boundaries
Manage the Traffic Management Center (TMC) and lead Integrated Corridor Management (ICM) operations
Manage local and federally funded ITS projects identified as part of the Arterial Operations Program. Serve as a technical expert for ITS design, implementation, and operations
Develop and implement traffic signal timing for progression, special events, construction, and incidents
Supervise ITS Operations Engineer and Traffic Management Specialist
Facilitate collaboration with the MCDOT TMC and regional Integrated Corridor Management team
Provide leadership to the AZTech regional partnerships and champion the integration of ITS solutions
Present presentations regularly in public forums before high-level public officials, technical groups, and committees
Please click here for more information and to apply for this opportunity.