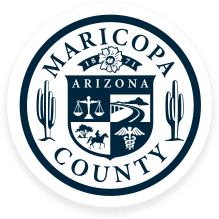 Closing Date: 7/7/2022 11:59 PM Arizona
Department: Transportation
Job Type: Unclassified/Full-Time
Location: Phoenix, Arizona
Salary: $72,280.00 – $99,840.00 Annually
About the Position
The Civil Engineer – Traffic Design provides traffic engineering/traffic management expertise in design, review and approval of traffic engineering projects and traffic components of multidisciplinary projects. The incumbent acts as a lead and is responsible for complex assignments requiring technical proficiency, outside-the-box creativity and exercise initiative and independent judgment to create new designs that improve people's lives.
Position Qualifications
Education:
Bachelor's degree in Civil Engineering
Experience:
Three years of professional traffic engineering/traffic management experience, including reviewing and designing plans, specifications, and estimates
Other Requirements:
Registration as a Professional Engineer (PE) by the Arizona State Board of Technical Registration, or by the technical board of another state, with the ability to obtain Arizona Registration within six months of employment
Must possess or have the ability to obtain a valid Arizona driver's license by the time of hire
Essential Job Tasks
The tasks listed are a representation and not an all-inclusive list of essential job tasks for this position.
Prepares conceptual plans and reports for traffic engineering and roadway safety projects
Prepares detailed traffic engineering design plans in conformance to national engineering standards for roadway safety, applicable laws and regulations using MicroStation and InRoads or OpenRoads Designer software
Represents the Transportation Systems Management and Operations Division – Traffic Design Branch in Transportation Improvement Projects (TIP) meetings and ensures traffic engineering principles and safety standards are adhered to
Assumes the technical responsibility for coordinating/preparing/reviewing phases or components of projects, including traffic engineering reports, calculations, plans, and special provisions in accordance with the MCDOT Project Development Manual
Reviews project deliverables from consultants or in-house designs for scope, quality, and cost
Maintains project files and documents, design decisions, and project estimates for various evaluations and projects
Applies technical proficiency and exercises initiative and independent judgment to make traffic engineering recommendations
Performs other duties as assigned or required
Please click here for more information and to apply for this opportunity.