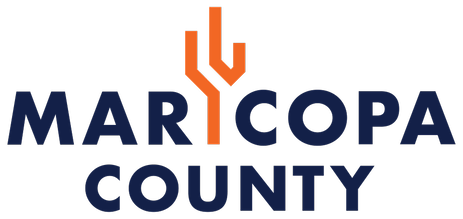 Closing Date: 05/01/2023
Department: Transportation
Job Type: Unclassified/Full-Time
Location: Phoenix, Arizona
Salary: $63,128 – 107,952 annually
About the Position
The Intelligent Transportation Systems (ITS) Network Engineer assists with the operation and maintenance of the MCDOT ITS network. In this role in the Traffic Technology Branch, you will support the ITS Network Administrator, ensuring the reliability and security of MCDOT's critical ITS infrastructure, located both in the field and in the Traffic Management Center. Responsibilities include network monitoring and system maintenance, technical support and troubleshooting, configuration and deployment, technical assistance with Transportation Systems Management and Operations (TSMO) Division programs and projects, and documentation of ITS infrastructure equipment and systems, including performance monitoring.
Proud to Offer
Tuition Reimbursement
Exceptional work-life balance, with hybrid and alternative work schedule options
Low-cost, high-value healthcare for you and your qualifying dependents
Enrollment in Arizona State Retirement System
Paid vacation, sick, and parental (birth/adoption) leaves
Extensive wellness program, including healthcare premium discounts
Employee discounts for goods and services
Learn more at maricopa.gov/5284/Why-Work-Here
MCDOT Requires
A Bachelor's degree in Computer Science, Information Technology, or a closely related field
One year of relevant experience in network administration OR one year of professional experience in the operation and maintenance of IT/ITS network equipment and systems
An equivalent combination of post-secondary education and/or job-related experience may substitute for the required education of a year-for-year basis
Must possess, or have the ability to obtain, a valid Arizona driver's license by the time of hire
Job Contributions
Monitor and maintain MCDOT ITS network infrastructure, equipment and systems (e.g., firewalls, switches, routers and servers) to ensure reliable communication to MCDOT Traffic Management Center (TMC) and field assets (e.g., signalized intersections, Dynamic Message Signs, and CCTV cameras). Regular troubleshooting, updating and reconfiguration will be needed to maintain a secure and efficient network environment.
Maintain TMC operator workstations and MCDOT ITS data and application servers, providing support for regional data systems used by local agency partners and MCDOT TMC staff.
Maintain records and documentation of ITS infrastructure equipment and systems using various asset management tools (e.g., Cartegraph, OSPInsight and Road Information Tool).
Monitor, maintain and deploy ITS equipment and systems in the field (e.g., switches, routers, radios, fiber optics and CCTV cameras) to ensure reliable operations. This will involve device configuration, programming, testing, evaluation, and deployment, as well as regular troubleshooting.
Provide technical support for TSMO Division programs, projects and proposals.
Please click here for more information and to apply for this opportunity.