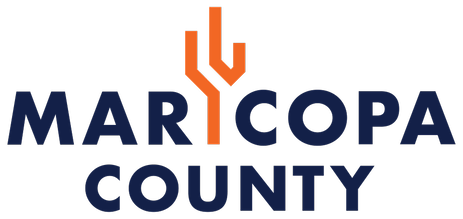 Closing Date: 05/14/2023
Department: Transportation
Job Type: Unclassified/Full-Time
Location: Phoenix, Arizona
Salary: $65,312 – 92,352 annually
About the Position
The Intelligent Transportation Systems (ITS) Technology Engineer has a passion and aptitude for new and emerging technology and incorporating it within MCDOT. In this role in the Traffic Technology Branch, you will be responsible for the development, testing, and implementation of various ITS and Connected Vehicle (CV) technologies, including communication, detection, and signal control systems. You will also be responsible for managing associated projects and providing support for the MCDOT SmartDriveSM Program, the Transportation Systems Management and Operations (TSMO) Lab, and the continued development and expansion of these efforts with our regional partners.
Proud to Offer
Perform work with a greater purpose
Opportunities for growth and development within Maricopa County
Tuition reimbursement
Exceptional work-life balance, with hybrid and alternative work schedule options
Low-cost, high-value healthcare for you and your qualifying dependents
Enrollment in Arizona State Retirement System
Paid vacation, sick, and parental (birth/adoption) leaves
Extensive wellness program, including healthcare premium discounts
Employee discounts for goods and services
Learn more at maricopa.gov/5284/Why-Work-Here
MCDOT Requires
Bachelor's degree in an ITS-related field, such as Civil Engineering, Computer Science, Electrical or Computer Engineering, Information Technology, Systems Engineering or a related field
Two years of professional pre-registration experience in Civil, Traffic, or Transportation Engineering, traffic signal operations, timing, maintenance, or ITS
Must possess or have the ability to obtain a valid Arizona driver's license by the time of hire
Certification as an Engineer-in-Training may substitute for the aforementioned experience
An equivalent combination of post-secondary education and/or job-related experience may substitute for the required education on a year-for-year basis
Job Contributions
Management of the MCDOT SmartDriveSM Program and TSMO Lab, including modeling and analyzing performance
Project administration, management, troubleshooting, and delivery of New and Emerging Technology and Connected Vehicle-related projects
Research and test new and emerging technologies and opportunities to partner with vendors and local agency partners through AZTech and other organizations
Design ITS infrastructure improvements using new technology
Coordination with other TSMO Branches and MCDOT Divisions on technology deployment and implementation opportunities
Represent MCDOT on ITS technical committees
Pursue grant funding opportunities and proposal development and submission, including technical analysis
Please click here for more information and to apply for this opportunity.