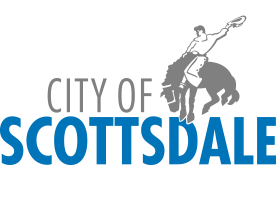 About the Position:
Position: ITS Engineer
Salary: $73,153.60 – $106,371.20
Performs highly technical and professional engineering work in Intelligent Transportation Systems (ITS), traffic signals and telecommunication network for the city of Scottsdale.
Minimum Qualifications
Education and Experience:
Bachelor's Degree in Civil Engineering, Electrical Engineering, Computer Science, System Engineering, or a closely related field from an accredited educational institution is required.

Four or more years of experience in design and operation of ITS.

Preferred: Master's Degree in a closely related field.
Licensing, Certifications and Other Requirements:
Possession of an Arizona Professional Engineer's license within 12 months of hire.

Must possess and maintain a valid, unrestricted driver's license with no major citations within the past 39 months prior to the start date. The Arizona Department of Motor Vehicles requires that out-of-state driver's licenses must be surrendered within 10 days of relocating to the State of Arizona.

Every person employed by the City of Scottsdale shall reside in the State of Arizona during his or her active employment by the City, regardless of whether the employee is approved to remote work.
Essential Functions
Performs duties and responsibilities commensurate with assigned functional area which may include, but are not limited to, any combination of the following:
Designs and prepares plans and specifications and cost estimates for ITS projects.

Develops and implements traffic signal timing and coordination plans.

Compile and analyze data pertinent to traffic signal operations, level of services and other performance measures.

Generates technical diagrams, engineering drawings, technical specifications related to traffic signals, ITS devices and communication network.

Reviews and comments on traffic signal, streetlighting and fiber design and construction plans.
Please select the link to see the full position posting and to apply: ITS Engineer | Job Details tab | Career Pages (governmentjobs.com)