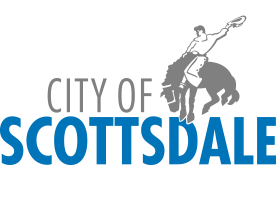 About the Position:
Position: Traffic Engineer Senior
Salary: $80,662.40-$117,270.40 Annually
Performs highly technical professional engineering work in the traffic engineering and transportation planning areas.
Minimum Qualifications
Education and Experience:
Requires a Bachelor's Degree from an accredited educational institution in Traffic Engineering, Civil Engineering or a closely related field and
Six years' related experience in a traffic engineering environment.
An equivalent combination of education and job related experience may substitute for the educational requirements on a year-for-year basis.
Licensing, Certifications and Other Requirements:
Registration as a Professional Engineer with the Arizona State Board of Technical Registration, OR by the technical board of another state with the ability to obtain Arizona Registration through reciprocity within 6 months of employment.
Every person employed by the City of Scottsdale shall reside in the State of Arizona during his or her active employment by the City, regardless of whether the employee is approved to remote work.
Other pertinent licenses and/or certifications may be required of some positions depending on department/section assignment.
Essential Functions
Studies and analyzes major operational traffic issues and recommends innovative solutions.
Works closely and collaborates with Planning and Neighborhood Resources as part of the plan review and development processes.
Reviews and summarizes in-depth traffic impact analyses, and provide additional analysis as needed.
Makes presentations and represents the City in public, Transportation Commission and City Council meetings on matters relating to Traffic Engineering.
Responds to citizen requests for traffic signal warrant studies, speed limit studies, left-turn warrant studies and other studies relating to traffic flow and congestion.
Participates in accident analysis, capacity improvement project reviews, traffic control planning, school traffic safety and policy planning efforts.
Please select the link to see the full position posting and to apply: Traffic Engineer Senior | Job Details tab | Career Pages (governmentjobs.com)